"Listen, if you choose to believe nothing else that transpires here, believe this: your body does not have a soul; your soul has a body, and souls never, ever die."
McFadden, Bernice L; Gathering of Waters. 2012
Check out this chilling short story reprinted in Nightmare magazine.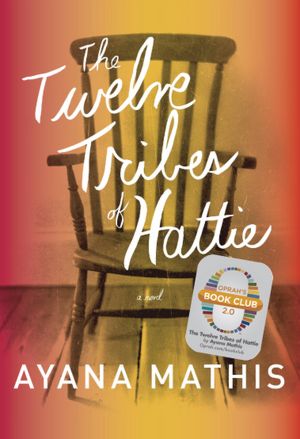 Sounds very, very interesting. Can't wait to pick this one up.
"The business is full of fiction writers like me. With one difference: I'm black, born and raised in the United States. At the parties and conferences I attend, and in the book reviews I read, I rarely encounter other African-American "literary" writers, particularly in my age bracket."
Salvage the Bones by Jesmyn Ward
Looking at the title of this book and its cover, it's quite easy to ask "What the hell is this about?"
Esch Batiste lives off the Gulf Coast in Bois Savage, Mississippi, the only girl in a family full of men, which include an alcoholic father and three brothers. They are poor, living in the back woods. She is pregnant at 14 years old. And Hurricane Katrina is 10 days away.
Each chapter is a day in the life of Esch leading up to the hurricane. She is a tomboy with no feminine guidance, fascinated with Greek mythology, eager to please almost every boy who shows her any little bit of attention. There are also her brothers: Randall, the rising basketball star; Skeetah, who loves his dog China more than anything in the world; and Junior, the youngest, who gets on everyone's nerves but is also their child, raised by them since their mother has passed. 
This story may seem like it is about survival during one of the most damaging storms in US history, but it is really about a storm of a family that is grappling to grow up and get by amid poverty, violence, and the gaping hole left open by their dead mother and a father distant, angry, and most of the time, drunk.
Though Ward won the National Book Award for this, her second novel, I still was not prepared for how much I'd fall in love with this beautifully written, sad, survival story. I loved every single bit of it. It is my favorite novel of this year by far, and Ms. Ward has been added to my "Writers I Want To Be Like When I Grow Up" list. Junot Diaz was recently quoted claiming Ward "a beast" when it comes to this writing thing. He was not lying.
I would recommend this story to everyone, especially those who enjoy literary fiction and Southern literarture.
Grade: A+
Open City by Teju Cole
Along the streets of Manhattan, a young Nigerian doctor doing his residency wanders aimlessly. The walks meet a need for Julius: they are a release from the tightly regulated mental environment of work, and they give him the opportunity to process his relationships, his recent breakup with his girlfriend, his present, his past.

But it is not only a physical landscape he covers; Julius crisscrosses social territory as well, encountering people from different cultures and classes who will provide insight on his journey—which takes him to Brussels, to the Nigeria of his youth, and into the most unrecognizable facets of his own soul.
Teju Cole is a very smart, articulate writer. I am fascinated by how his mind works. Needless to say, I have mixed feelings about this novel. It is very literary, and though I am wont to enjoy books that fall into this genre of fiction, this story was more dull than interesting, which caused me to fight through to the very end.
Cole is extremely descriptive, giving a massive amount of history and other intricate details about the architecture that Julian encounters during his daily walks. The people that he meets along the way are treated with a similar kind of dignity, like relics and landmarks whose circumstances and actions must be explained, even if it has nothing to do with the actual point of the story. This book is definitely a written portrait of the human condition, with Julian meeting people from all walks of life, various cultures and countries, and sharing how their interactions affect him.
Julian came across more dull than his acquaintances, though, which made it very hard to enjoy the book. I can hate or have disdain for a main character, but being bored by him is torturous. Cole made up for it with the smart and slightly humorous minor characters scattered throughout the book.
I'd recommend this for those who have a deep affection for literary fiction.
Grade: B- 
Lovely NYT review. Can't wait to read this one!
"The American Black man is very different from all those Black men in the history of the world because the American Black has even an unconscious feeling that he wants equality, whereas most of the Blacks of the world don't particularly insist on having equality in the White community. But the American Black doesn't have any other community. America, which wants to be a White community, is their community, and there is not the fact that they can go home to their own community and be the chief and sons of chiefs…"
Chester Himes, author
Since book publishers have a difficult time marketing, publicizing and promoting quality books by African-American authors, seasoned literary agent Regina Brooks is stepping to the plate to answer this call after assembling a diversified team of seasoned veterans to maximize more opportunities for authors of color….